Shleppers Locations
Your Miami Moving & Storage Company
Shleppers® Local Moving & Storage in Miami, FL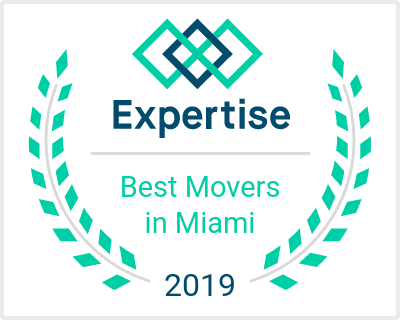 Orlando, and Fort Lauderdale. But Miami is one gorgeous exception.
Have you always wanted to say to your friends, "I live where you vacation"? Miami is not just the home of The Golden Girls and colorful parties; it is one of America's most admired cities for its incomparable weather, employment opportunities, housing, beaches, location, and more. Located in the heart of southern Florida, Miami is the perfect mix of the social scene and private paradise.
Miami is known for being culturally diverse. Many people from all over the world have brought their cultures here. Another major factor in Miami moving trends is the demographics. Miami is one of the top living destinations in North America for seniors looking to retire. It is also one of the top moving destinations for young people looking to experience a good nightlife while finding a stable career.
With endless miles of white sandy beaches and never-ending activity, it's hard to go wrong in Miami. But where in Miami is a good place to move?
North Miami Beach is one of the city's most up-and-coming areas. Located south of Aventura, it is the perfect mix of community and convenience. It has almost a suburban feel for those looking to not be directly in South Beach yet still has great ocean access and good schools.
Coral Gables, on the other hand, is known as "City Beautiful." It is southwest of Downtown Miami. Coral Gables is partly known for its breathtaking architecture and definitely known for being the home of the University of Miami. Coral Gables thrives in the business arena. As the home to many local and international businesses, it is the perfect place to find a career. The high quality of life allows for a happy private and professional lifestyle.
Lastly, Miami Beach. An area that appeals to young professionals for its vibrant nightlife, beaches, career opportunities, and diversity. The food, fun, and vibrancy of the neighborhood make it ideal for a young person who is looking to work and enjoy their surroundings. The first-rate clubs and restaurants help make this one of America's best social scenes.
Regardless of where you move to, Shleppers is there to help make your Miami moving & storage experience the best it can be. We're the only name you need to know when it's time to hire a moving company in Miami. Our South Florida movers can handle both commercial and residential moves—everything from big corporations to private citizens. Even if your relocation crosses state lines, we have a team of long-distance movers for your Florida to New York/New Jersey/Los Angeles trip. We are able to transport heavy office equipment, delicate glass, furniture, pianos, medical office, and almost anything else you can think of.
Call Shleppers today for the best local Miami moving and storage services! You can request a free quote by using the special form at the top of the page.
---
Reviews – Our Customers Love Us!
A dedicated moving company who helps with all the aspects of the moving process. They have very reasonable prices and fantastic service. Always available to assist with everything related to your move. Serving happy customers for over 40 years.
– Andrew – Fort Lauderdale, FL
I have moved quite a lot. And by far shleppers is the best. As we all know, moving is quite stressful, but not with shleppers. Carlos and his A-crew were the best and treated my stuff with care. Nothing broke and I have lots of fragile items. I have recommended shleppers to all my friends and they have been treated like royalty. I highly recommend them. Great prices great customer service.

– Richard – Hollywood, FL
Hey everybody. I was helping my mother move from Miami to St. Petersburg recently. I researched many moving companies. They all have good reviews and bad reviews. It was such a hard process but Shleppers had more good reviews than bad and I had a good feeling so we reached out and had them come over for an in home estimate. We decided to go with them as our moving company because we liked them and the price was very competitive and fair, especially for such a long move. They showed up, ON TIME, and came prepared; they brought loads of boxed, wardrobe boxes, tape, pads, and dollies. One of the workers had called in sick at the last minute so the Branch Manager (Sharon) came to help. He helped Carlos and Ariella (who had come in from NY to do the move). They were GREAT. The were careful, they were friendly and helpful. And they were so patient. They did the load out in about 3 hours. They arrived in St. Petersburg on time and prepared once again. They moved everything in in about 3 hours. They never once complained or griped about the walk from the elevator or the amount of boxes or furniture of anything. We couldn't be happier with the work they did; the quantity or quality of the work. This company is the best one around. I wish they were closer to me, because I have to move soon and I don't want to use anyone else. If you need a moving company, and you are near a Shleppers, USE THEM. They are simply the best. Truly, for the time that they were moving my mother, they treated her like she was their mother. I am blessed to have found them. Sharon, Carlos, Ariella: thank you so much for all your help and your wonderful attitude.

– Ethan M. – Pinellas Park, FL
---
Cities, towns, & suburbs with moving & storage services near Miami, FL
Allapattah
Aventura
Bal Harbour
Bay Harbor Islands
Biscayne Park
Brickell
Buena Vista
Civic Center
Coconut Grove
Coral Gables
Coral Way
Cutler Bay
Design District
Doral
Edgewater
El Portal

Flagami
Florida City
Golden Beach
Grapeland Heights
Liberty City
Little Haiti
Little Havana
Lummus Park
Omni
Overtown
Park West
The Roads
Upper East Side
Venetian Islands
Virginia Key
West Flagler
Wynwood
Moving & Storage Services in Miami, FL
---
Location Information:

19591 NE 10th Avenue
Bldg. 3C
Miami Beach, FL 33179

Phone: (305) 602-0197
Website | Facebook | Twitter | Google+

FLDOT # IM2329
USDOT # 2831252
MC # 946044-P

Hours of operation:

Monday – Friday 8 am – 8 pm
Saturday & Sunday 9 am – 5 pm
---
Map & Directions
---
Miami, Florida Moving & Storage Tips
Professional Miami Dade Movers
The State of the Real Estate Housing Market in Miami
Point of interest (POI) around this location
Miami Beach
Miami Zoo
Vizcaya Museum and Gardens
Marlins Park
Dolphin Mall
Miami Seaquarium
Miami Children's Museum
---
Payment Methods
Cash | VISA | AMEX | MASTERCARD | Money Order | Certified Check
---